How to make money on CFD indices
In this case we sharing profits our traders. Traders works with alerts from WS Alerts and publishing his results
On this image we see real profit about 130 pips per 2 days. Only 5 trades and trader made profit more $100.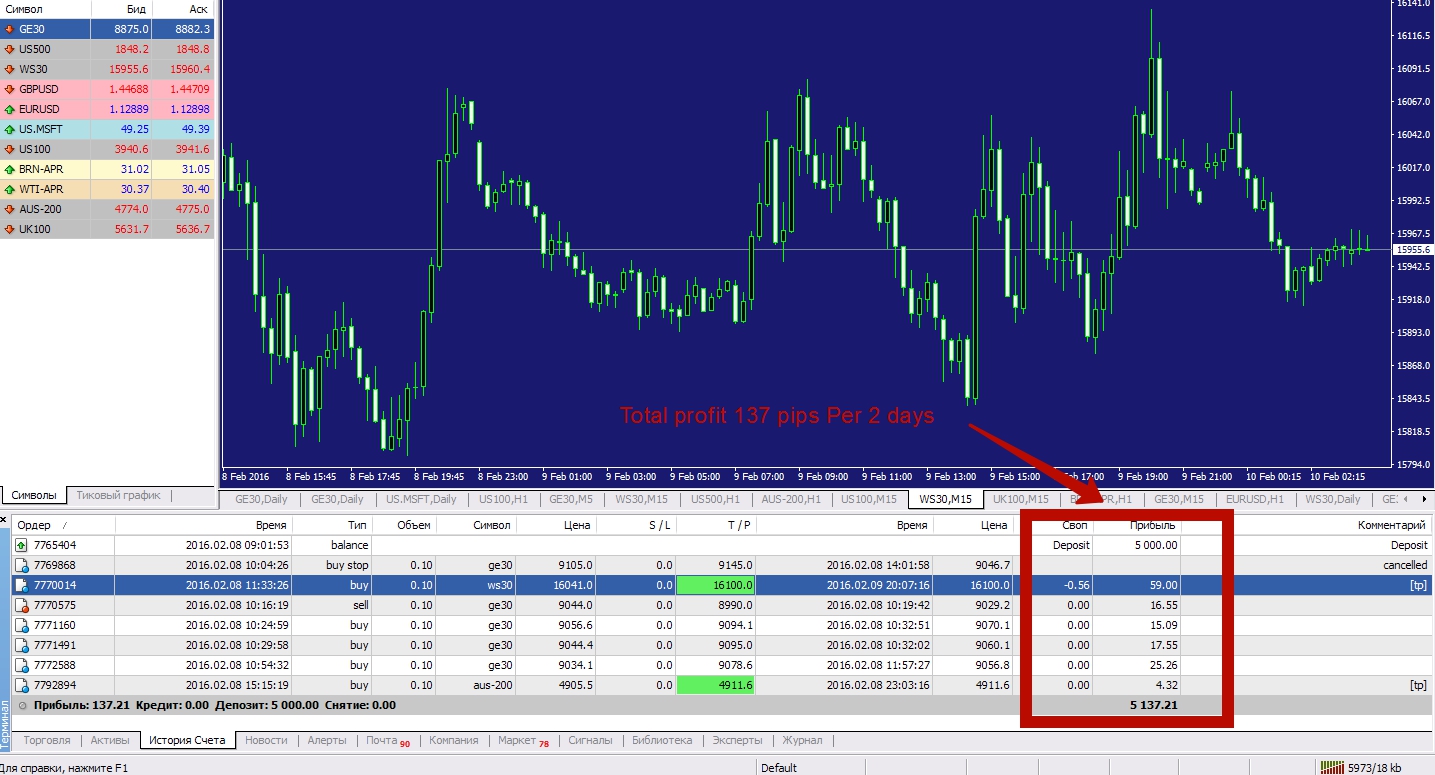 Use WS Alerts M15 strategy for make real money on CFD markets. Start with simply and free signup and learn more about alert cfd trading.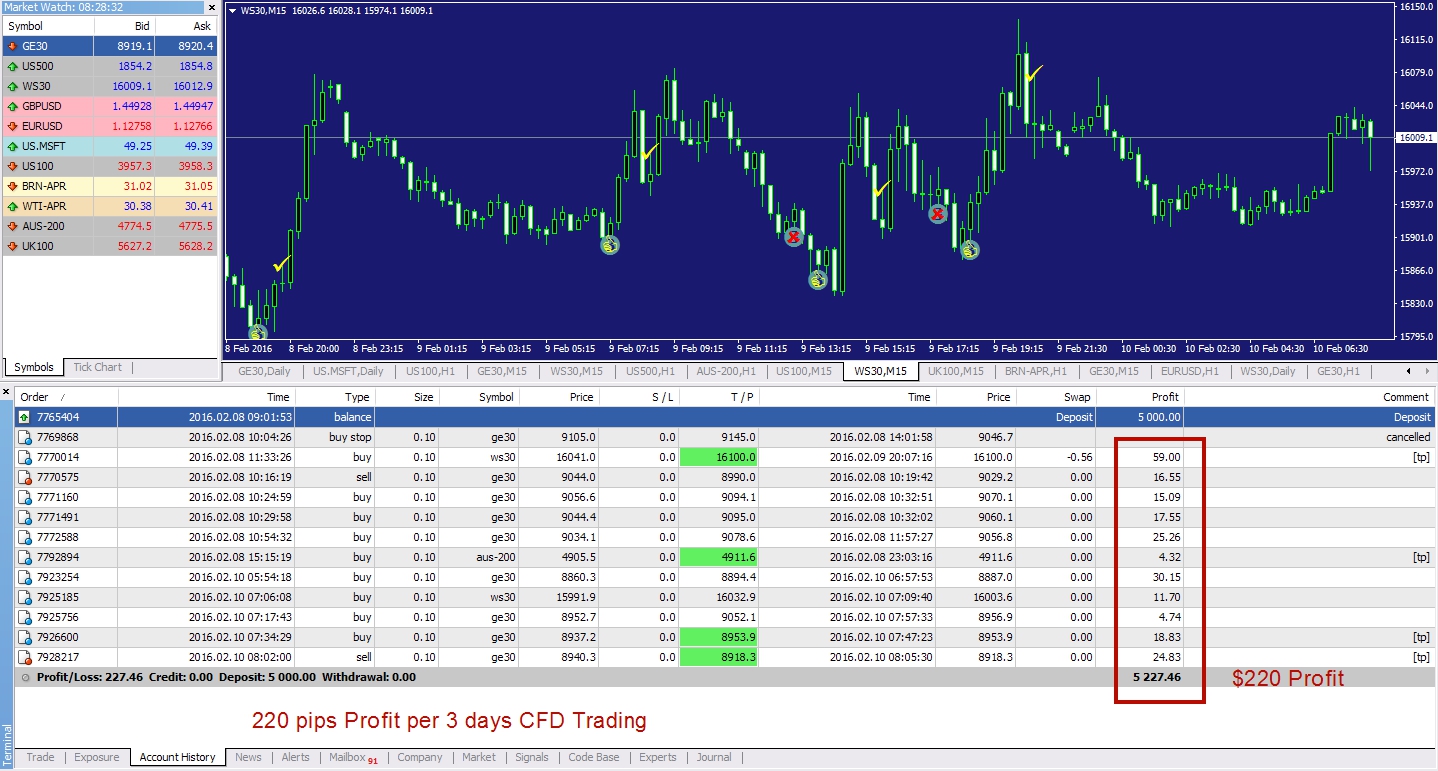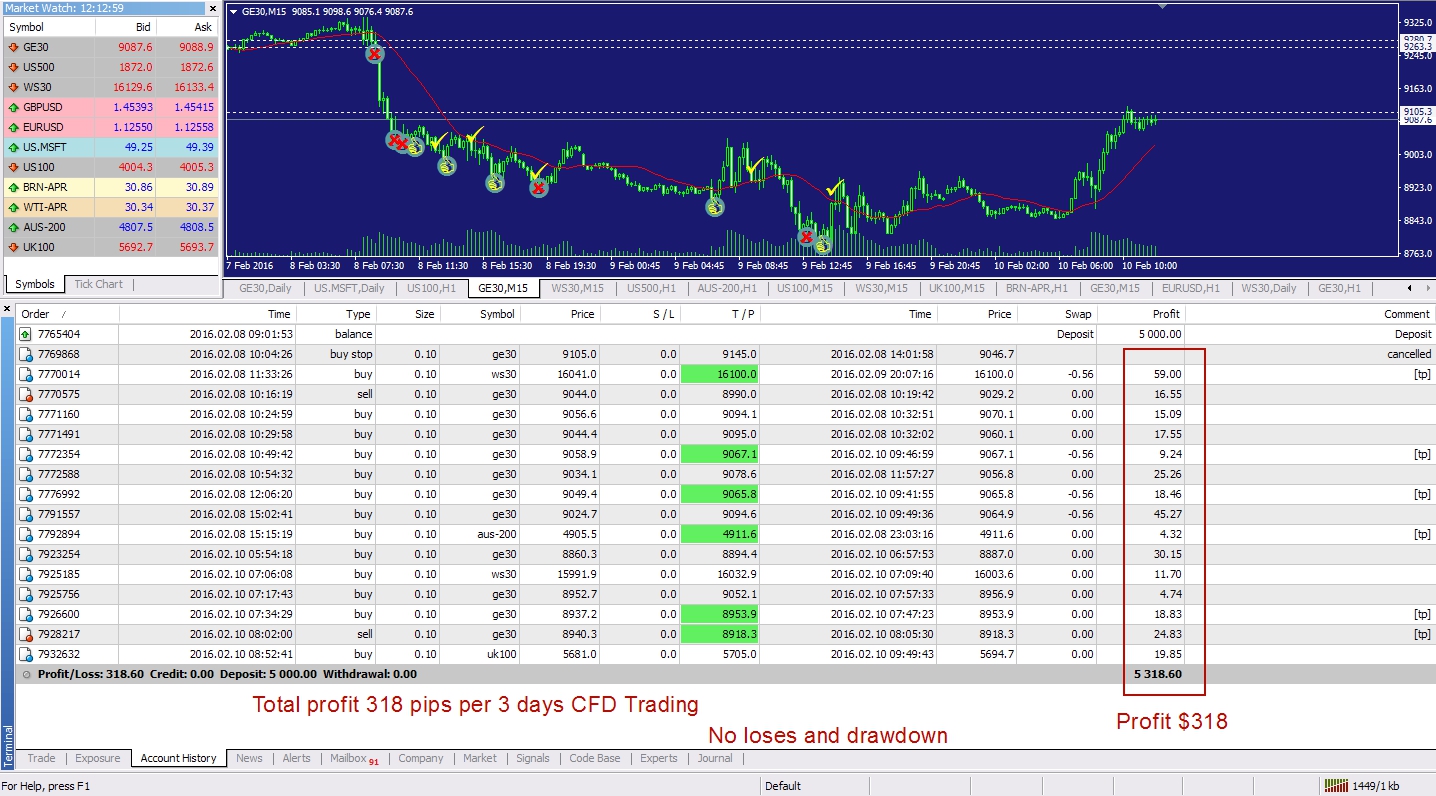 Screen statement where earned $300 per 3 days with 0/1 trade lot !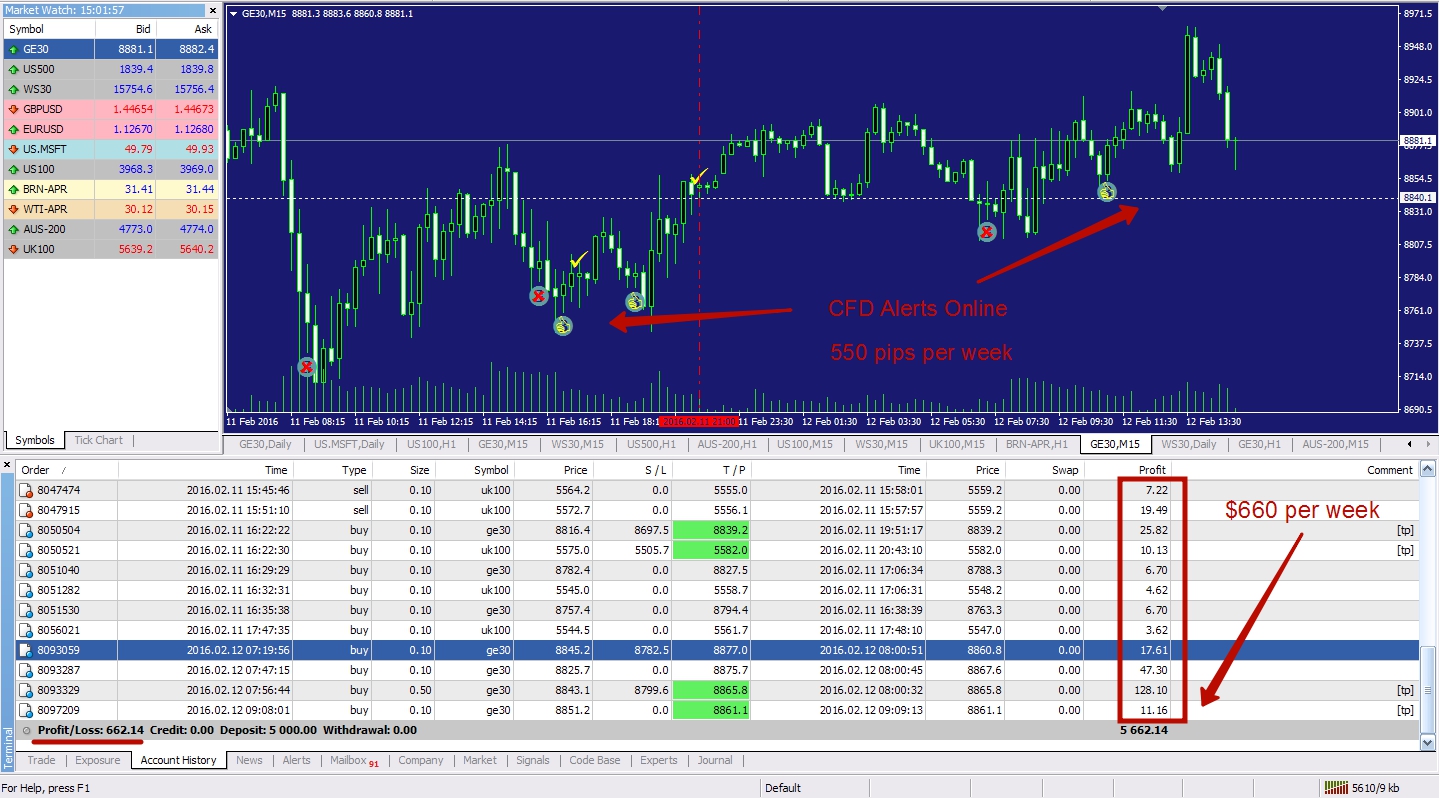 On next week deposit up to +940 pips profit trade lot 0.1. Total profit $940 per 7 days CFD trading.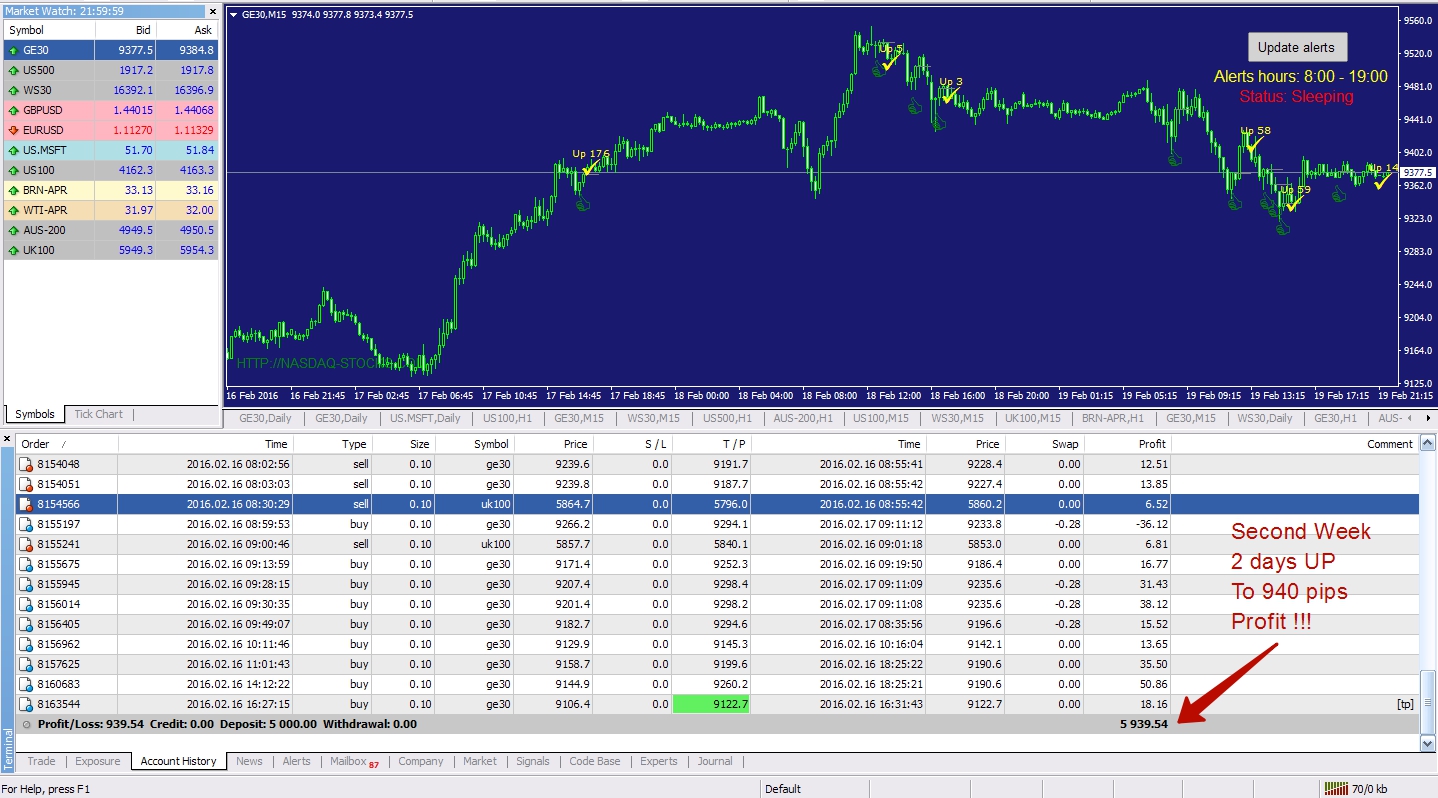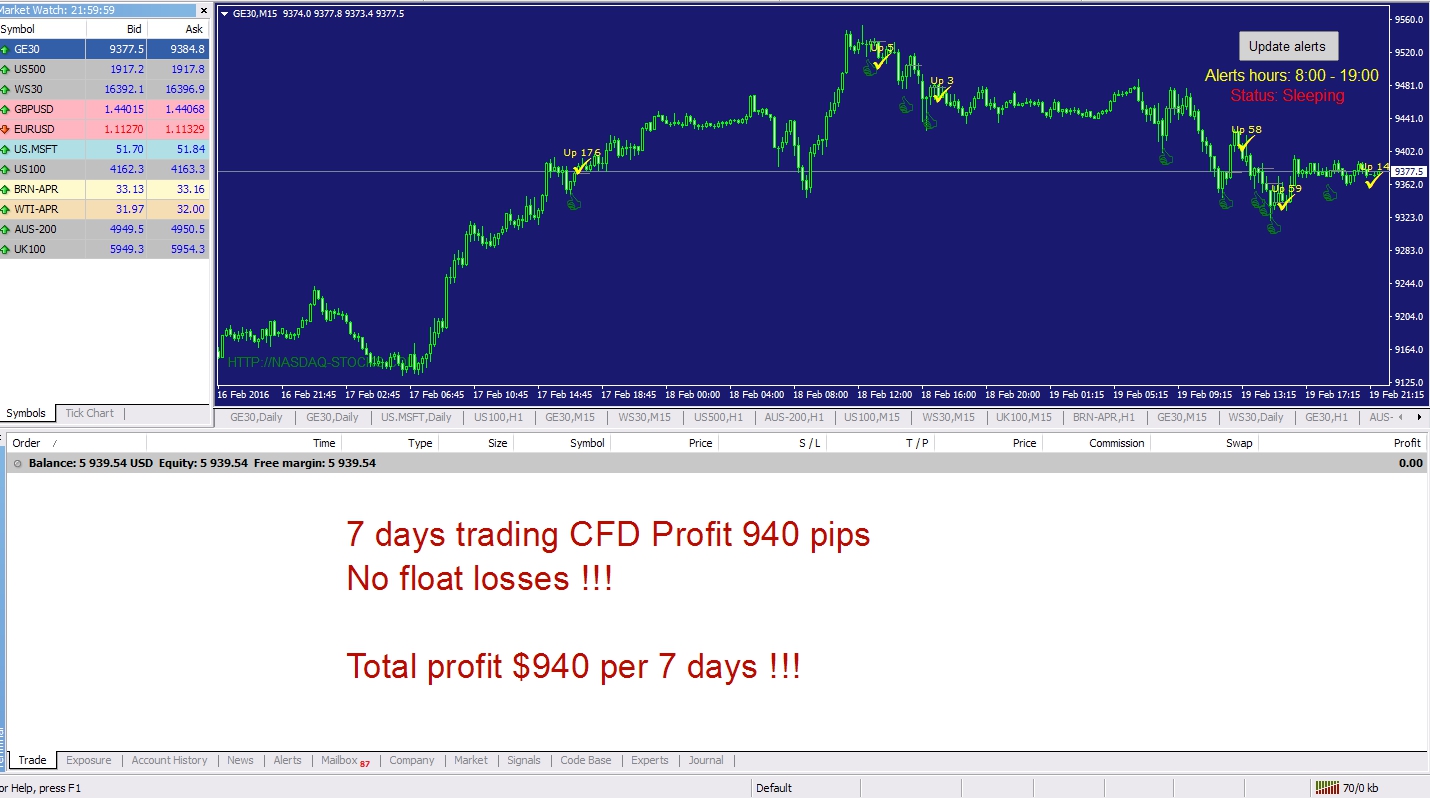 We working with mt4 indicator for CFD markets and make 50-100 pips per day. Please read rules of CFD Trading system and work with us.